The most depressing culture of Nepal is not preparing the upcoming generation to lead where you are lead. This has become a major drawback either in politics or an organisation. Transforming this culture, present chairperson of this organisation has planned out to prepare their staffs, and board memebers to encourgae them in taking leads and also be able to hand over it to the second line of leadership. This training was not only an example of correct handing over but could also set an culture of handing over your position to the next leader officially. The training program commenced with an introduction to CIN's history, goals, and strategies. Many new staff and board members were unaware of organization policies, including Safe Guard Policies, Admin and Finance policies, and Policies against Sexual Exploitation and Abuse. Through deep discussions, participants gained a comprehensive understanding of these policies and committed to adhere to them, including the code of conduct. This ensured a shared commitment to maintaining a safe and ethical work environment within CIN.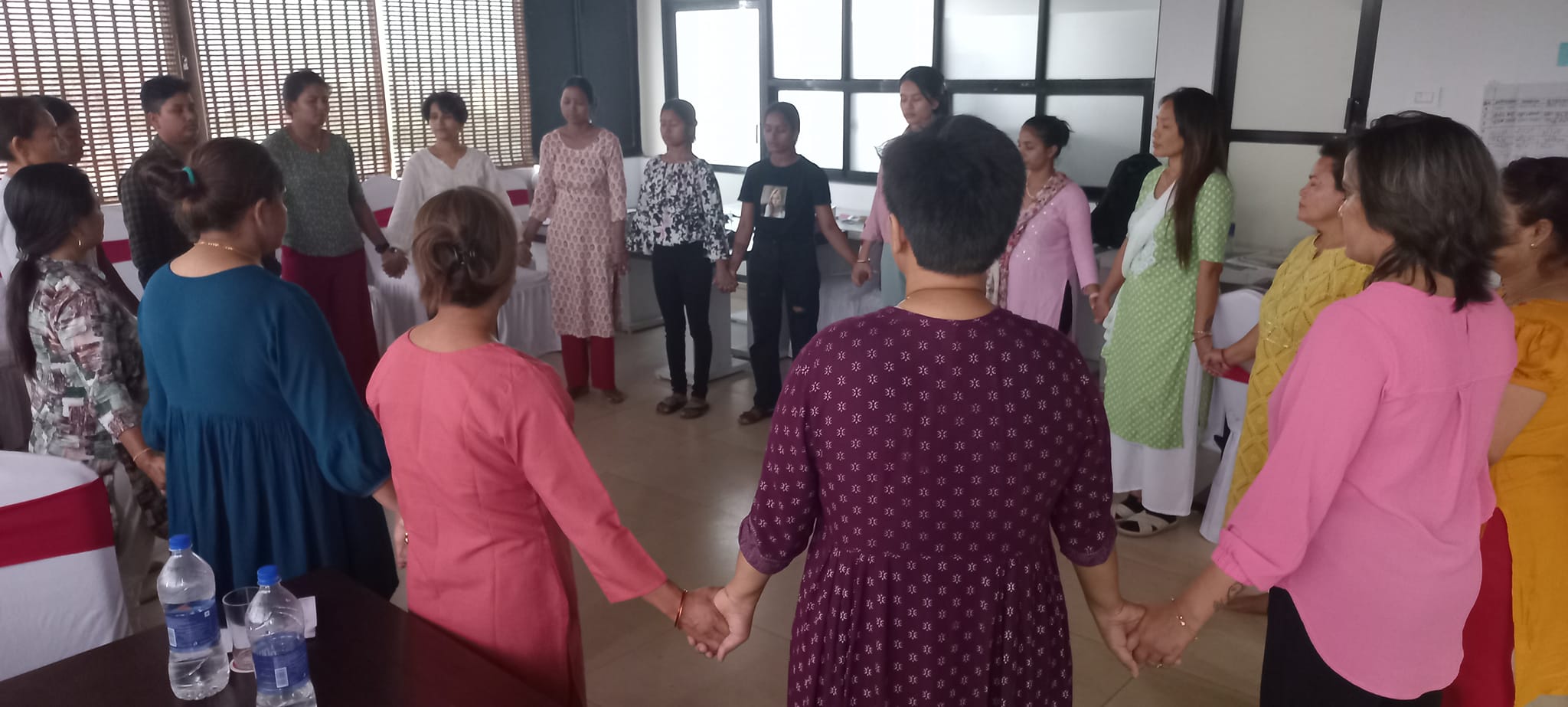 The subsequent session focused on topics related to status, gender, sex, sexuality, and sexual orientation. CIN upholds the value of equality for all individuals, irrespective of their sexual orientation, gender identity, or sex identity, and respects all identities. It was emphasized that staff members and board members must comprehend the intersecting identities of individuals and treat everyone with equal respect.
The training played a crucial role in creating a friendly environment within the organization and promoting sensitivity towards diverse communities. By addressing these topics, participants developed a better understanding of the importance of intersectional and intergenerational inclusivity and equality. This awareness contributes to fostering a supportive and inclusive atmosphere both within the organization and in interactions with the wider community the organization works.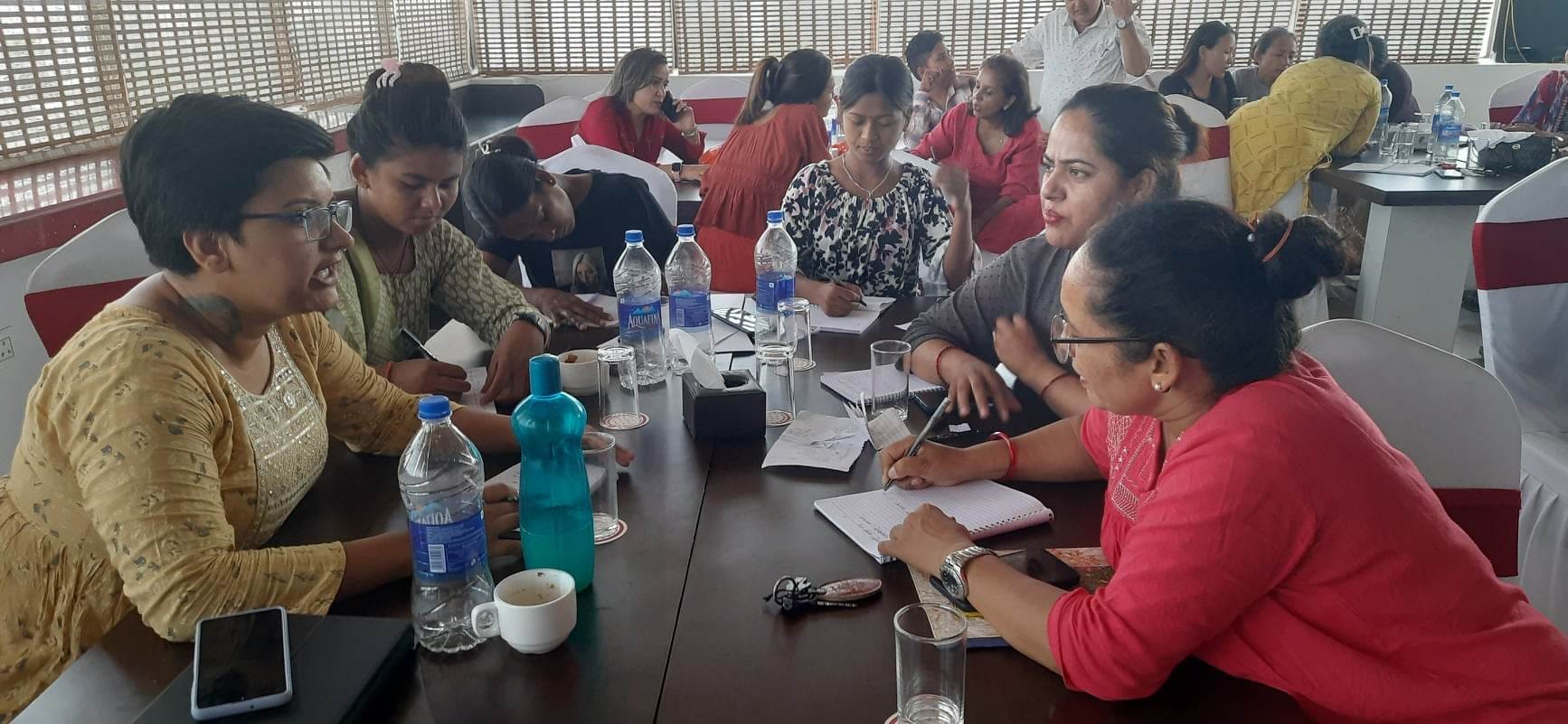 The next session was Gender and Girl's sexuality. It is believed that girls are not allowed to talk about sex and their sexual orientation therefore, it was necessary to talk to women about sex and sexuality, the intense training on these topics made the participants open about themselves. As a result almost 7 of them came forward as LBQ++. This is considered as a major achievement of the training.
The training program covered a range of topics, including gender issues, child issues, gender-based violence, legal provisions, feminism, feminist leadership, second-line leadership, the Beijing Declaration, program management, time management, team building, report writing, the feminist movement, gender and climate, monitoring and evaluation, SRHR & human rights framework, proposal writing, women empowerment, and cybercrime and social media. Interactive elements such as games, interactions, and projects were incorporated, making the 10-day duration feel short. Numerous participants actively expressed their thoughts and opinions during the sessions.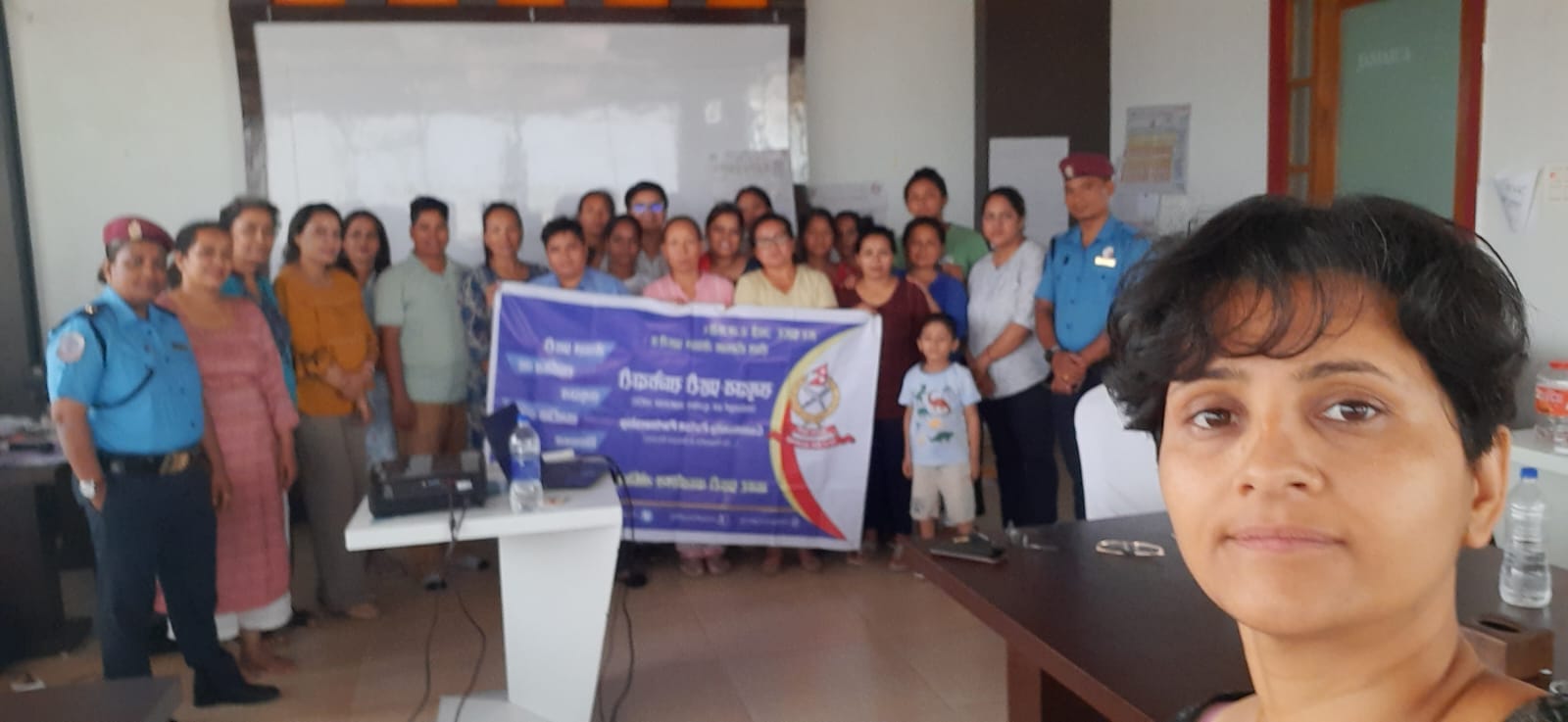 Additionally, the training program played a vital role in cultivating second-line leadership among the participants. By focusing on topics such as feminist leadership, program management, team building, and monitoring and evaluation, the training equipped individuals with the necessary skills and knowledge to assume leadership positions within their organizations in the future.
Through practical exercises and case studies, participants gained insights into effective leadership strategies and learned how to navigate challenges commonly faced in organizational settings. They were encouraged to develop their leadership styles and to foster inclusive and collaborative environments within their respective teams.
By fostering the development of second-line leaders, the training program aimed to ensure the continuity and sustainability of organizations working towards gender equality and women's empowerment. The participants gained the necessary tools to assume leadership roles, contributing to the long-term success and impact of their organizations.
Overall, the training program not only addressed important gender-related issues but also played a significant role in nurturing and developing the next generation of leaders who will guide and lead their organizations in the days to come.